Avenue Road Storefront Retail + Residential
Bedford Park-Nortown
STOREFRONT RETAIL + RESIDENTIAL UNITS
One of Canada's Wealthiest Residential Neighbourhoods
1728-1730 Avenue Road is situated in the heart of Bedford Park, a Toronto suburb bordered by Lawrence Park (to the southeast) consistently ranked, over the past ten years, as one of Canada's wealthiest neighbourhoods.
The median family income for the neighbourhood is $178,300, compared to the City's average of $82,859, the median age of the population in this area is 41.5 years.
The property has a "very walkable" score of 78 out of 100 given easy distance to transit and parks.is The property hosts complementary retailers to surrounding restaurants, entertainment, fashionable shops, banks, pubs, schools, grocery stores, along with a vibrant nightlife.
30,000 Vehicles/Day Pass By
1728-1730 Avenue Road is conveniently located on a main arterial road, connecting commuters to downtown, and making it an ideal retail location offering high visibility to both pedestrian and vehicular traffic.
Averaged on an annual basis over a 24-hour period, the weekday traffic volume for this location is 30,235 cars.
There is a traffic light at Fairlawn which allows pedestrians to conveniently access this block of retail.  A Starbucks coffee at the corner of St. Germain and Avenue Road consistently draws people to this block.
Neighbourhood attracting new Residential Development
The stretch of Avenue Road between Lawrence Avenue West and Wilson Avenue serves as the main commercial street for Toronto's Bedford Park, Ledbury Park, Nortown, and Cricket Club neighbourhoods.
Historically lined with one and two-storey retail and commercial properties, the built form on this stretch of Avenue Road has been gradually changing for the past few years, as mid-rise development becomes the emerging standard in the area.
Area affinity for High-End Products & Services
Avenue Road is lined with low-rise street-front retail shops, boutiques and restaurants, and is surrounded by residential housing. Directly across the street from 1728-1730 Avenue Road is a low-rise residential condominium development that was completed in 2011.
The proximity of the residential dwellings to this commercial/retail location is an opportunity commanding for a high price for a new retail tenancy. Other retailers in the area including Starbucks and Pusateri's indicate the area's affinity for high-end products and services.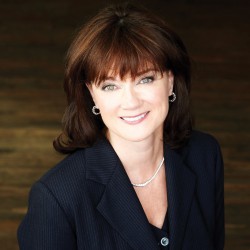 Victoria L. Joly
Founding Partner, Broker of Record, Mortgage Broker
416 500 1238
[email protected]
Request Showing
Distinctive Real Estate Advisors Inc., Brokerage
Distinctive Real Estate Advisors Inc., Mortgage Broker License #12592
Be the first to know
Sign up for Distinctive Advisors exclusive email updates to receive the latest in Toronto luxury real estate right to your inbox.