Three Contiguous Storefront Retail Properties, With Parking
Long Branch
Lot Dimension

93' × 218'
Property Features and Leasing Opportunities:
Updated Bar, Restaurant & Event Space
5,898 sq. ft. of gross area
fit-out with a well-planned, industrial-grade, commercial kitchen
newly renovated washrooms
currently licensed to accommodate a 275-capacity eatery
"All-Season Patio" Opportunity
2nd property occupies 3,255 sq. ft. site
ideally suited to accommodate a multi-vat "brew-house system", and
contemporary aluminum/glass garage door style enclosed patio to seamlessly merge indoor and outdoor restaurant and pub spaces
"Container-Style" Retail and Wall Signage
3rd adjoining property occupies 3,356 sq. ft. site
complementary to the adjoining Brew Pub & Bar and All-Season Patio leasing opportunity
"Wall Signage" opportunities for cost-effective brand marketing to drive traffic and communicate with your customers.
Brew Pub, All-Season Patio, and Branded Wall Signage
The best brewpubs in Toronto not only provide great food, but an exceptional indoor, outdoor experience, and top-notch beer brewed from scratch on the premises. Residents and local area patrons would welcome a great brew pub, at Lake Shore Boulevard West and Long Branch, making it an essential "stop" when they are not just thirsty but hungry too.
Heavily Trafficked | Dominant Retail Location
The interchange at QEW/Gardiner/Highway records more than 166,000 vehicles passing through it daily, on average, over the peak 8-hours day. The traffic volumes recorded exiting the interchange and driving by the 3595 Lake Shore Blvd Properties exceeds 14,000 vehicles, on average daily, which does not include the more than 2,000 pedestrians walking by everyday.
Idyllic location and facility for a brew pub and restaurant given that Beer is Canada's most popular alcohol beverage, followed by wine and spirits. Brewing is one of Canada's oldest industries and Canadian brewers today hold an 85% share of the domestic beer market. Canada has many competitive advantages in making world-class beers: proximity to malt barley, large freshwater supply, educated workforce and more than 10 million local beer drinkers. Ontario Craft Beer volume sold in 2018 increased by 15.5% versus 2017; now generating in excel of $1.4 billion in economic growth each year.
Additional New Format Retail and Signage Leasing
Implementing digital signage in lifestyle and restaurant retailing allows businesses the opportunity to alter customer behavior at the point of sale and allow for huge up-selling and cross-selling.  The property offers digital signage opportunities, worth the investment for any pub, brewery or restaurant owner. More and more restaurants are abandoning traditional signage in favor of digital displays that give retail operators more freedom and more space to advertise.  A myriad of "wall and building" signage opportunities are available to complete the main, brew pub and restaurant tenancy, or as a stand along tenancy.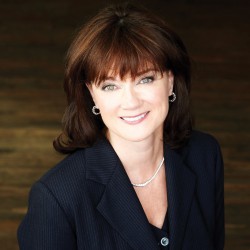 Victoria L. Joly
Founding Partner, Broker of Record, Mortgage Broker
416 500 1238
[email protected]
Request Showing
Distinctive Real Estate Advisors Inc., Brokerage
Distinctive Real Estate Advisors Inc., Mortgage Broker License #12592
Be the first to know
Sign up for Distinctive Advisors exclusive email updates to receive the latest in Toronto luxury real estate right to your inbox.