Distinctive Real Estate Advisors Inc., Brokerage is pleased to present a recap of the latest market forecast release and May highlights from the Toronto Regional Real Estate Board (TRREB).
Key Highlights:
As of June 3, the Greater Toronto Area recorded housing market conditions continue to evolve in response to higher borrowing costs.
Similar to the previous month, May 2022 sales were on a steady decline on a monthly and annual basis.
Active listings at the end of May were increasing on a month-over-month and year-over-year basis.
More equal market conditions have provided buyers with more negotiating power.
RESIDENTIAL STATS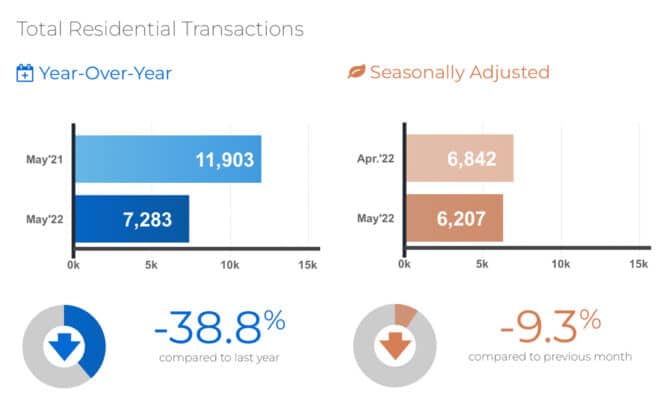 AVERAGE SELLING PRICE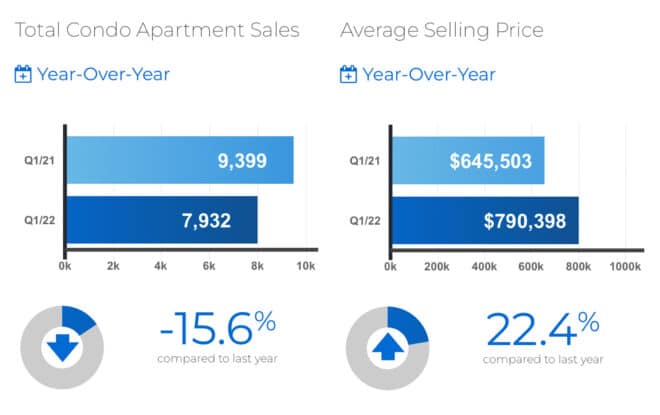 GTA Market Statistics for April:
GTA REALTOR reported 8,008 homes sold through TRREB's MLS? System in April 2022.
This is a 41.2 per cent decrease in comparison to April 2021 and a 27 per cent decrease compared to March 2022.
On a year-over-year basis, the decline in sales was greater in the '905' area code regions surrounding Toronto, particularly for detached houses.
The MLS Home Price Index Composite Benchmark was up by 30.6 per cent year-over-year in April 2022. The benchmark level in April was down in comparison to the March level.
The average selling price, at $1,254,436, was up by 15 per cent compared to April 2021.
This is a decrease in comparison to the average selling price of $1,300,082 in March 2022.
COMMERCIAL STATS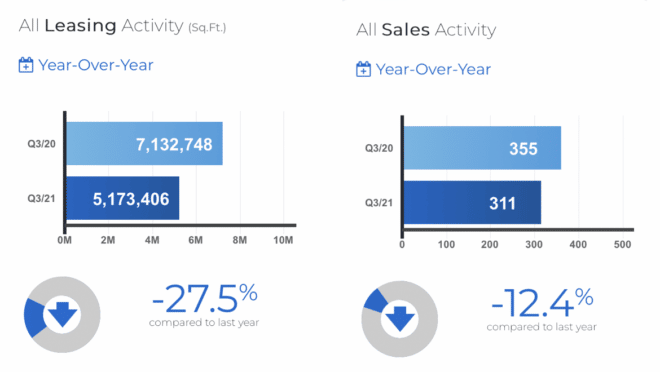 We'd welcome an opportunity to discuss the April Toronto Regional Real Estate forecast and Market Watch presentation.If you have any questions about our services, please contact our team.