Kalovida Canada – Foreign Investment and Condo Pre-Sales
Commercial Sale Profile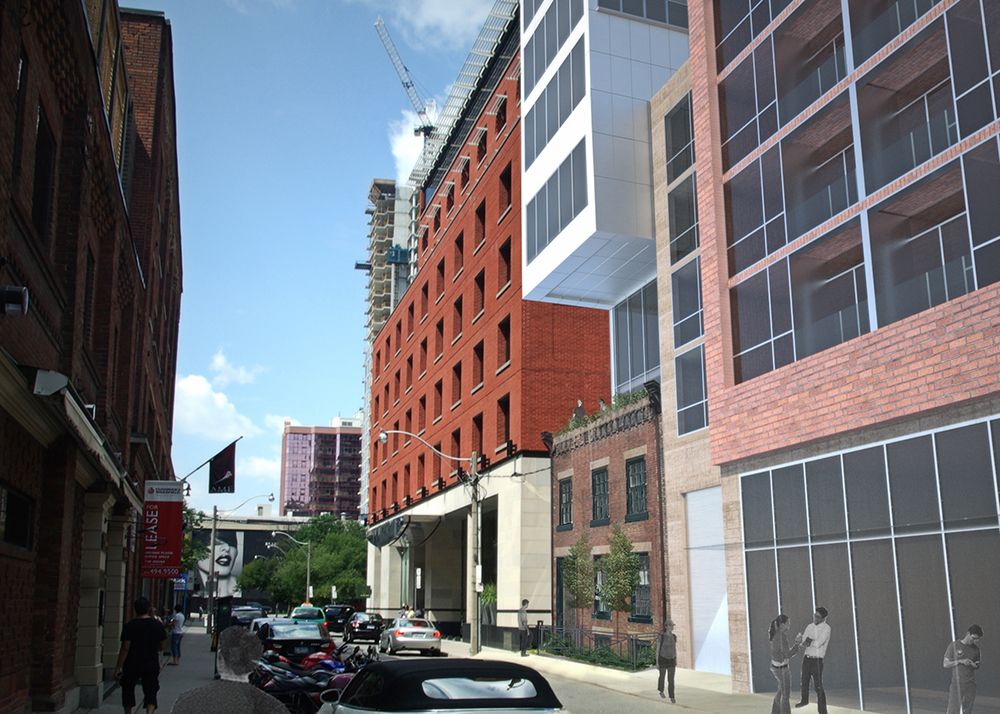 The business relationship with Kalovida Grundbesitz GmbH and Kalovida Canada Inc. is truly exemplary of the multi-faceted service offering of the Distinctive Advisors team and it's "one-hand-to-hold" approach to client service.
Property Acquisition Mandate: Kalovida Grundbesitz GmbH was introduced to Distinctive Advisors through mutual business partners and retained the services of the real estate brokerage to locate an appropriate development site in Toronto. Distinctive Advisors was particularly attractive to the German-based developer as the team held weekly calls to bring together a larger cross-organizational team to navigate the different legal and logistical barriers to real estate development in Canada.
Seamless Deal Execution: The negotiations on the property to be acquired began in November of 2017 and, over the holiday season, the deal was negotiated and executed to a smooth and short closing on a property in mid-January with permits in place to develop a 17-storey condominium development.
Target Market Demographic Research: While Kalovida underwent the process of planning and branding the condominium project at 24 Mercer Street, the Distinctive Advisors team was able to provide detailed demographic research on the buyer profile to help guide decisions.
Pre-Construction Condo Sales: The Distinctive Advisors team will be responsible for selling the individual condominium units to end users during the pre-construction phase until the construction and sale of the tower is complete.
"As an international real estate investor, the rules, business norms and best practices differ from market to market. When Kalovida was planning its expansion to Toronto, we were fortunate to be introduced to Victoria Joly and the Distinctive Advisors team. Their guidance and support has been invaluable and they have been an integral part of helping the project at 24 Mercer happen." – Rafik Salib, Managing Director of Kalovida Canada Inc.
Contact our team today and let our dynamic team help you get started on your next real estate investment project.
corresponding property
24 Mercer Street