Distinctive Real Estate Advisors Inc., Brokerage is pleased to present a recap of the latest market forecast release and June highlights from the Toronto Regional Real Estate Board (TRREB).
Key Highlights:
Higher borrowing costs continued to impact home sales in June 2022. Sales totalled 6,474 – down by 41 per cent compared to last year's strong result.
The number of transactions was also down in comparison to May 2022, but this is often the case due to the seasonal nature of the market.
The average selling price, at $1,146,254, remained 5.3 per cent above the June 2021 level, but continued to trend lower on a monthly basis.
RESIDENTIAL STATS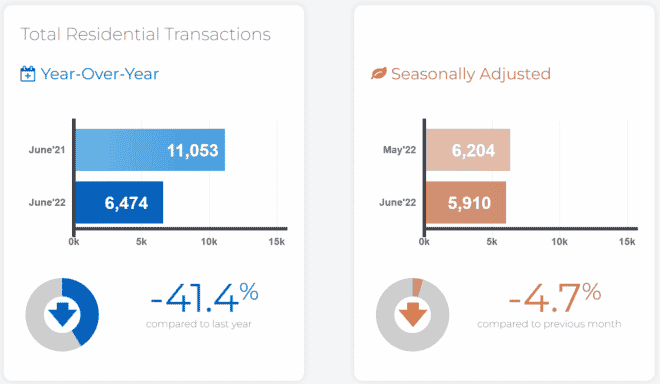 AVERAGE SELLING PRICE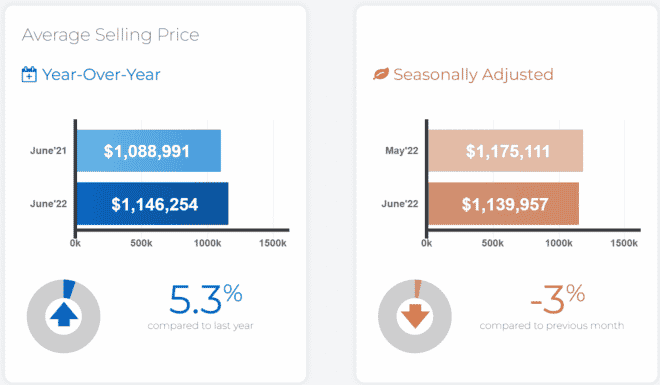 GTA Market Statistics
With the number of transactions was down year-over-year, the number of new listings was little changed over the same period. This has provided for more balance in the market, resulting in a more moderate annual pace of price growth.
The MLS? Home Price Index Composite benchmark was up by 17.9 per cent year-over-year, but also experienced a month-over-month dip compared to May.
Annual price growth was driven more by less expensive market segments, including townhouses and condominium apartments.
COMMERCIAL STATS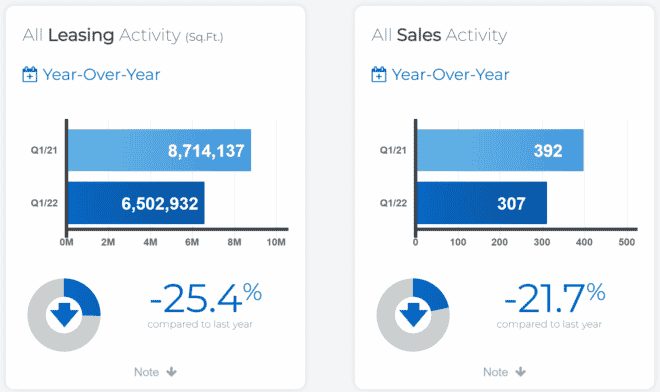 We'd welcome an opportunity to discuss the June Toronto Regional Real Estate forecast and Market Watch report. If you have any questions about our services, please contact our team.