The spring market is right around the corner, and if you're thinking of listing your home, right now is the time to get started.
With April, May and June showing the highest historical averages of home sales in the GTA, that is the time to have your listing on the market. But why start now? Because listing your home right is a bit of a science.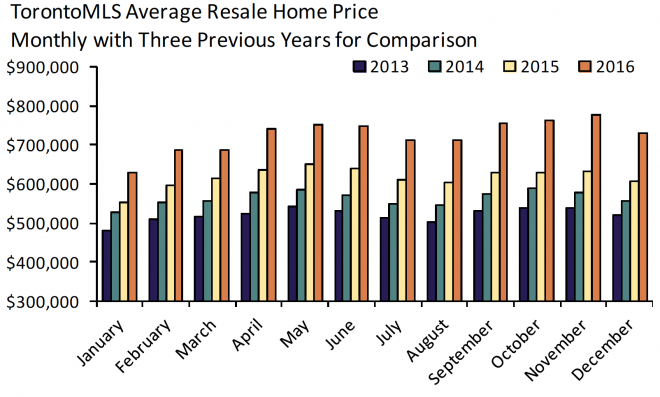 Not only are these months the busiest in Toronto real estate, but they are the spring months where homes command the best price. So if you're looking to sell your home, now is the time to start.
Here are a few tips of how to get started:
Hire a Great Realtor
Interview several realtors and make sure they're a good fit with what you're trying to achieve with the sale of your home. We know a few if you don't!
A realtor will be able to help you price your home and will be able to see your home as objectively as the buyers in the market: something you ought to consider if you're looking to command the best price. Realtors will also help connect you with the best professionals in the marketplace to help you get your home market-ready. This doesn't happen overnight, so start early if you're looking to sell in the spring.
Get small repairs done around the house
You know the towel bar that fell off the wall a few months ago? Or the ding in the drywall from moving furniture? This is the time to fix all of these things. Larger repairs like a new roof or furnace can be negotiated with the sale price of the home, but smaller repairs can cost very little money and can make or break a sale.
Even if the repairs required on your property are insignificant in cost and effort, home buyers can be distracted from the value and beauty of your home and will focus on the small things – making them negotiate harder on price or walk away all together for a home that is in "move-in condition".
Paint vibrant rooms in neutral tones
Bright yellow rooms might help you feel alive on dreary days, but when you're listing your home, you're trying to appeal to the masses. Many buyers have little vision and cannot picture themselves living in a space that is very customized to the taste of the homeowner. So paint it grey or another neutral tone and help the future buyer of your property feel right at home.
Consider hiring a stager
Stagers can make all the difference when it comes to selling your home. They are well-versed in what people like and how to make your space look as large and versatile as possible. Spending a few hundred dollars on a stager to command a few thousand more on your list price, or to sell your home more quickly, is a wise decision. This is one area where many people are penny-wise and pound foolish, so make your listing stand out and don't fall into this trap.
Spring cleanup for curb appeal
Some buyers won't even come into your home for a tour if the outside isn't appealing to them. As the winter leaves us, make sure your home continues to look its best. This will increase the number of calls your agent gets off the for sale sign as well.
Hire a pressure washing company to wash the exterior of your home and your windows, sweep your driveway and plant a garden when the warmer weather is upon us. If your garage door or front door need a coat of paint, put one on. These are the small details that help future buyers picture their children playing outside and their families coming to visit their new home.
---
Distinctive Advisors is here to help you get the best price for your home in this busy spring market. With tight supply of Toronto homes, this is a great time to list. Contact us today to start getting your home ready for the spring market.