Key Takeaways mid-July 2022:
The June inflation reading was 8.1%….the highest since 1983. That was lower than expected, and the monthly seasonally adjusted slowed to 0.6% from 1.1% previously.
Industrial product prices (ie the price of factory goods), which do a great job of predicting inflation trends 6 months down the road, just posted the largest monthly DECLINE since the COVID lock downs in April 2020.
Commodity prices such as oil, natural gas, copper, and agricultural products have fallen by 15% since mid- June according to the Goldman Sachs Commodity Index.
Canada shed 43,000 jobs in June while the May GDP report showed a slight contraction.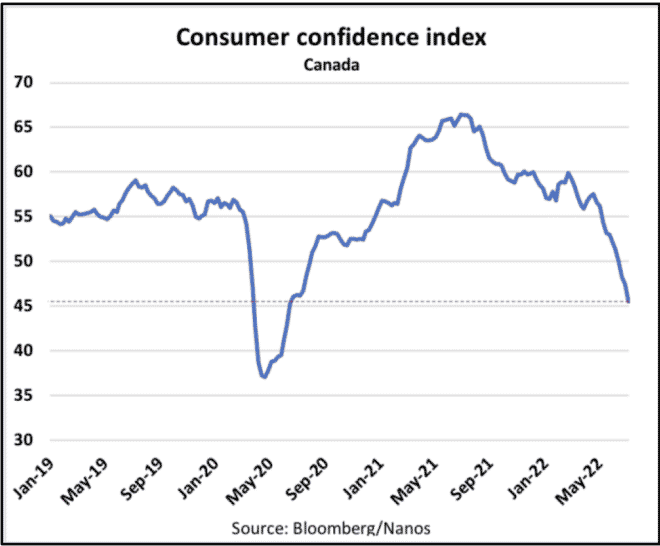 Distressed selling still driving prices
Important to note that even with the steep drop in sales recently, total months of inventory is still only at 3.1 which is far less than the long-term average.
The issue remains that distressed selling, in large part due to failed closings, is causing price declines that are disproportionately large relative to the market balance.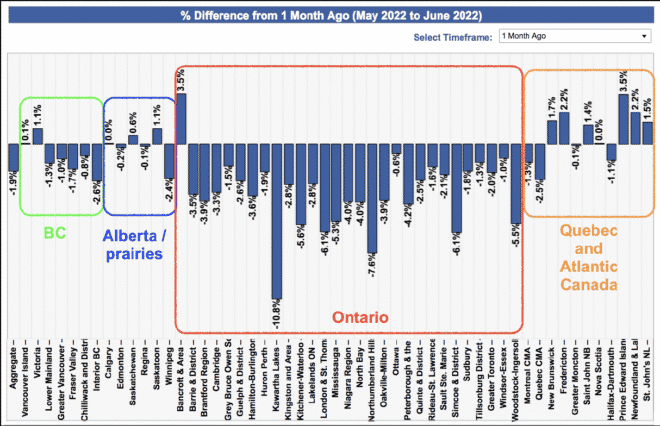 Consumer insolvencies begin to rise
Canadian consumer insolvencies are still 40% below pre-pandemic levels, but they are showing signs of beginning to move in the wrong direction after rising 13.3% y/y in May.
However, the move is miniscule at best, and we're not seeing any material deterioration in credit card trends.
We think we can safely say that the best is behind us, insolvencies and arrears will almost certainly begin rising from here, but the trajectory is to be determined.
Distinctive Real Estate Advisors Inc., Brokerage is pleased to present, in collaboration with Ben Rabidoux, Founder of Edge Realty Analytics, this timely research in today's economic insight on the current housing trends.
We'd welcome an opportunity to discuss the perspectives presented in this July report – Updating the most important real estate chart. If you have any questions about our services, please contact our team.