Key Takeaways mid-September 2022:
There are some tentative signs that the Bank of Canada is winning the war on inflation headline inflation fell to 7% in August against expectations of closer to 7.3%.
The Bank's three preferred measures of core inflation all ticked down last month and are now averaging 5.2% from 5.4% previously.
As it stands, consumer and business expectations are way out of line with the Bank of Canada's 1-3% inflation mandate. The latest reading shows consumers expect inflation to average 5% over the next 2 years.
Takeaway from August home sales: New listings evaporate as markets stabilize
New listings they fell 5.4% m/m nationally after falling almost 6% in July.
Sales may still be in the down, but with new listings grinding to a halt, the build in resale inventory slowed sharply in August. Inventory levels nationally edged up just 0.4% m/m (seasonally adjusted) which is the smallest monthly increase we've seen all year.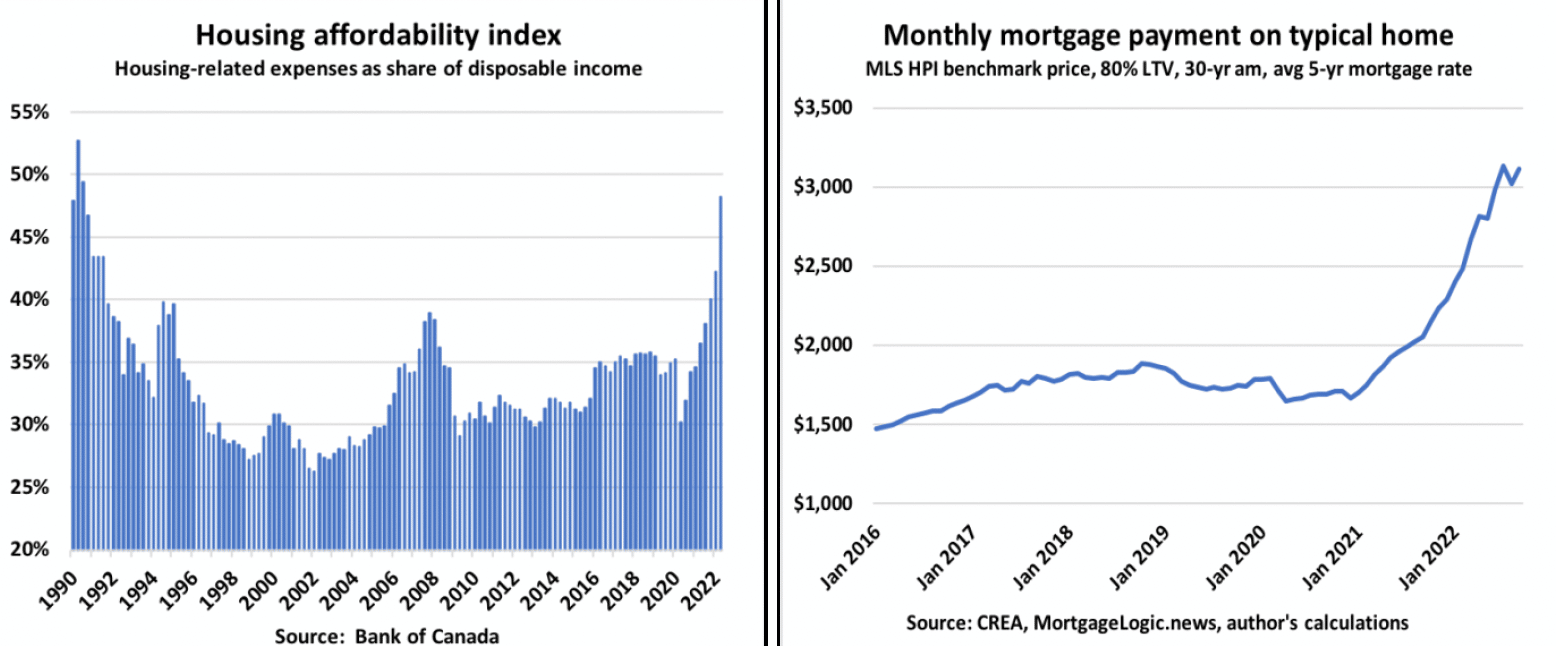 Affordability in focus
Affordability remains problematic and will weigh on demand until either rates or prices break further. The estimate for monthly payment required to purchase a typical home has now risen by roughly $95 relative to last month and is up $1,050 or 52% from last year.
With affordability pinched and sentiment souring, it's not surprising that home sales nationally fell another 1% m/m in August and are now 42% below peak levels.
The MLS House Price Index posted a 1.6% seasonally adjusted monthly decline in August. To put that in perspective, it's a larger monthly decline than any month during the Financial Crisis.
We'd welcome an opportunity to discuss the perspectives presented in this September report – Signs that core inflationary pressures are breaking.
If you have any questions about our services, please contact our team.