Lovers of tradition will find their treasure in this circa 1850 heirloom home of Jacob Cummer III, known today as the Jacob Cummer House (click here to view the complete listing). Located in the Bayview Woods-Steeles neighbourhood, this historic gem has been transformed into a beautiful and extremely functional home upgraded to modern standards.
Buyers will be attracted to the 14+7 room, 5 Bedroom home situated on an incomparable 111.48' x 220' Ravine Lot a short 20 minute drive to either Pearson International Airport or the downtown financial district in Toronto.  The home has unique features throughout including a wood-panelled office with wood-burning fireplace, a bar on the main floor off the living room, a butler's pantry with a kitchenette and a unique two-storey recreation space perfect for entertaining. The expansive main floor offers ample space for hosting large groups, while also giving privacy to intimate gatherings with its formal living and dining rooms. On the second floor, the bedrooms are ideal in size with large square configurations. The Master bedroom features a wood-burning fireplace as well as a completely updated marble finished ensuite bathroom with heated floors. This floor also includes a conveniently located laundry room and numerous closets.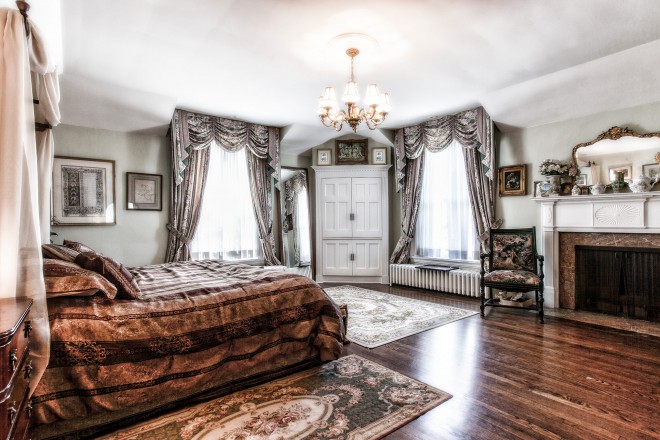 "Our children have really grown up over the past 10 years in this great home for an active family like ours.  It has spaces large enough to gather and spend quality time together, but room for everyone to have their quiet time and privacy. What was once a garage and is now a recreation space is quite unique and has been perfect for our family. We love to have our friends over and they love it too because it's so easy to gather, play pool, have some drinks, enjoy some food  — all in an open indoor/outdoor space — while the kids have their own space within earshot upstairs. The many large parties and barbecues with friends will always be remembered fondly.  I just hope that the next family can benefit from similar experiences." Monique Rabideau, Current Homeowner of 44 Beardmore Cresent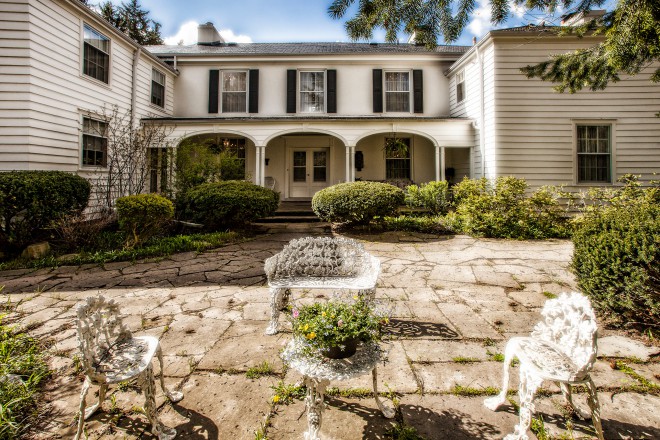 Situated on a beautiful lot with pockets of greenery and landscaping throughout the garden, this home enjoys the exclusivity of a double ravine lot backing onto the East Don River and East Don Parkland Trail.
For more information on this listing, click here, or contact us today to experience the distinctive difference for yourself.
Save