On Thursday, February 3rd, 2022, Kevin Crigger, President of the Toronto Regional Real Estate Board (TRREB) provided an analysis of the underlying economic and demographic drivers in conjunction with in-depth consumer polling on home buying and selling intentions for the Greater Toronto Area.
Distinctive Real Estate Advisors Inc., Brokerage is pleased to present a recap of the new release along with highlights from TRREB's presentation.
The 2022 Market Outlook 
The following points summarize TRREB's outlook for 2022:
Total home sales reported through TRREB's MLS® System in the GTA will reach 110,000, representing a dip from 2021, but still a strong result in comparison to previous years.
The average selling price for all home types combined is set to climb to $1,225,000, an approximate increase of 12 per cent when compared to last year.
In addition to labour market conditions and population growth, the prospect of multiple interest rate hikes by the Bank of Canada this year will be an important factor impacting housing markets in 2022. While BoC tightening cycles have historically led to fewer transactions, it is important to remember that home buyers have recently been held to a much higher qualification standard under the OSFI stress test. This could mitigate the impact of higher contract mortgage rates moving forward.
The Rental Market Outlook
The following points summarize TRREB's outlook for 2022:
The Rental Market Outlook Last year, the rental market reached a record high of 55,000 transactions after the pandemic-induced downturn. In 2022, we can expect:
Competition to grow stronger as a result of immigration and continued job creation; Rental market
Supply to remain tight; and reached a Average rents to recover to the pre-pandemic high or beyond.
AVERAGE SELLING PRICE OUTLOOK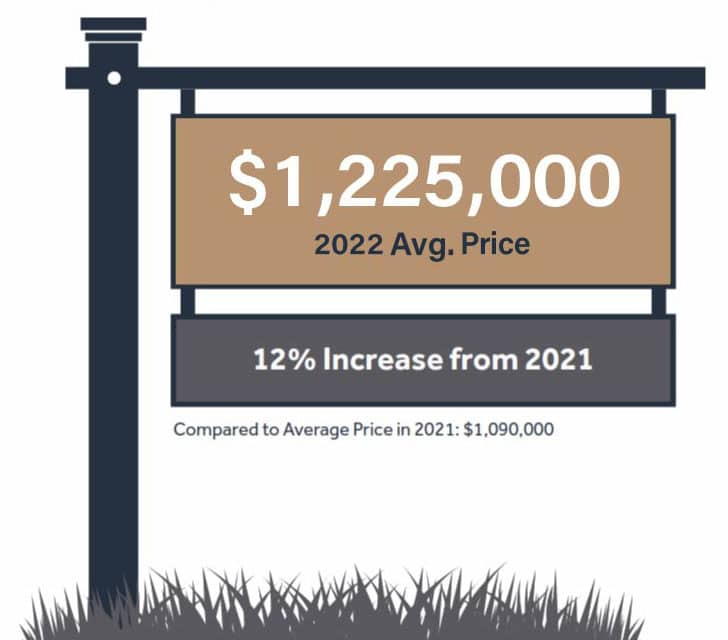 The 2021 Year in Review 
In 2021, we experienced several record-breaking months of sales.
Takeaways from the GTA housing market included:
An average price of $1,095,475, up by 17.8 per cent from 2020; • A strong resurgence of condo sales in Toronto;
Total home sales reached 121,712, exceeding the previous record set in 2016 and also up from 95,066 sales reported in 2020; and
An increase in new listings versus 2020, but by a lesser annual rate then sales, so market conditions actually tightened leading to double-digit price growth.
TOTAL HOME SALES IN GTA HOUSE MARKETING (2020 VS 2021)

What Trended in New Homes
According to Altus, the demand for new homes continued in 2021, on pace for the third-highest year on record. The highlights for new homes were:
Single-family new home sales started the year up but lost steam as the year progressed, with total sales about 20 per cent less than 2020;
Pre-construction transactions for new condominium apartments soared; and The City of Toronto and Durham Region led the way for pre-construction sales.
The outlook for 2022 remains uncertain given the ongoing pandemic. However, demand coupled with dwindling inventories will put upward pressure on prices.
Breaking Down the Commercial Market Trends
Office, industrial and retail spaces endured varying impacts of the COVID-19 pandemic. However, the commercial market experienced increased market activity in the first three quarters of 2021. The drivers and trends were
Demand was strongest for industrial spaces and land sites across the GTA;
The office sector showed some signs of a rebound, but availability rates remain high; and
Development activity continued to thrive, representing a clear indicator of strong confidence in the market moving forward.
Moving into 2022, the pursuit of land and industrial assets is expected to continue.
2021 Year in Review: GTA Market Trends
YEAR-OVER YEAR SALES vs NEW LISTINGS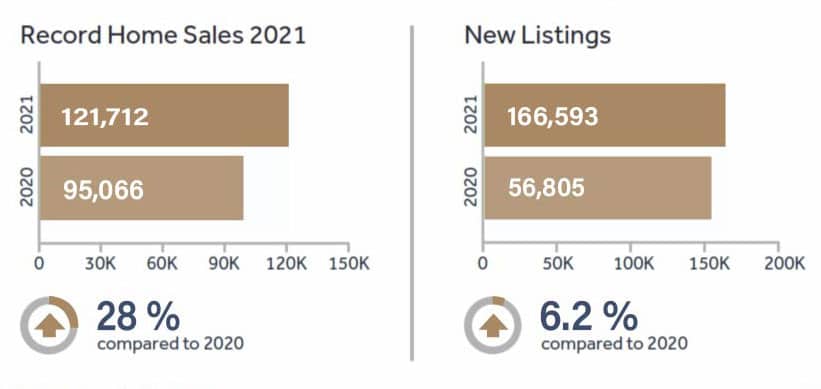 SALES UP ACROSS HOME TYPES AND REGIONS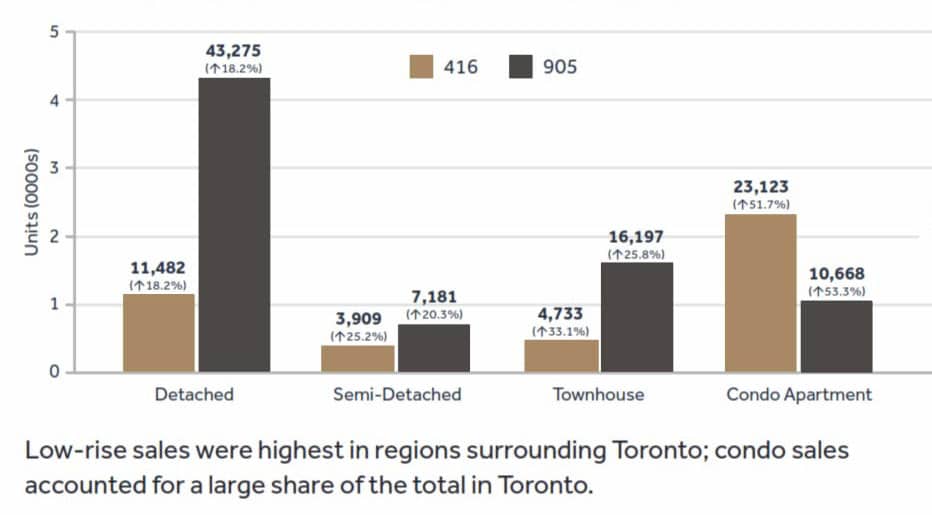 RECORD AVERAGE PRICE IN 2021 – NEAR 1.1 M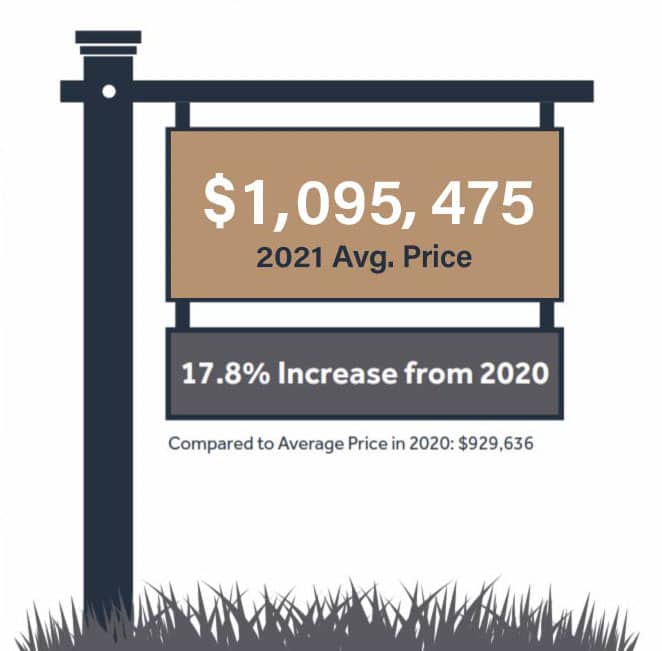 INVENTORY TRENDED AT OR BELOW ONE MONTH IN 2021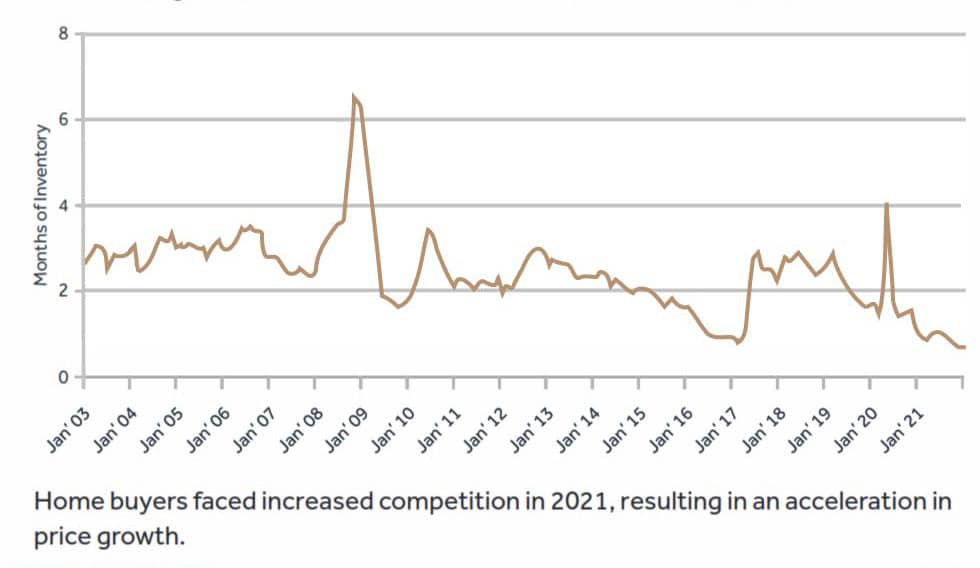 HOME PRICES UP ACROSS ALL TYPES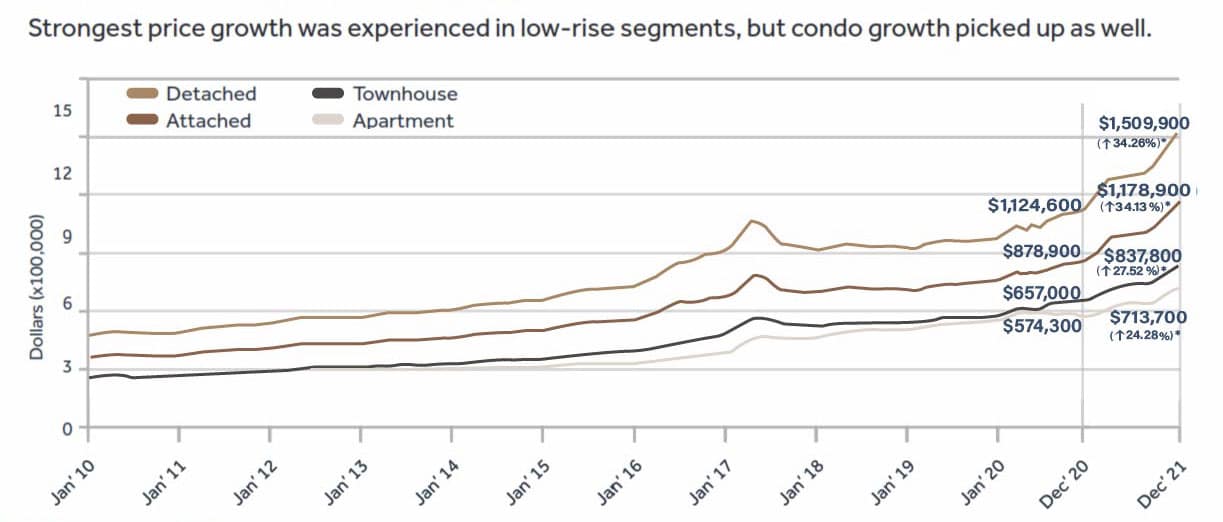 MORTGAGE QUALIFICATION RATE REMAIN CONSTANT IN 2021  &  IMMIGRATION PICKED UP IN 2021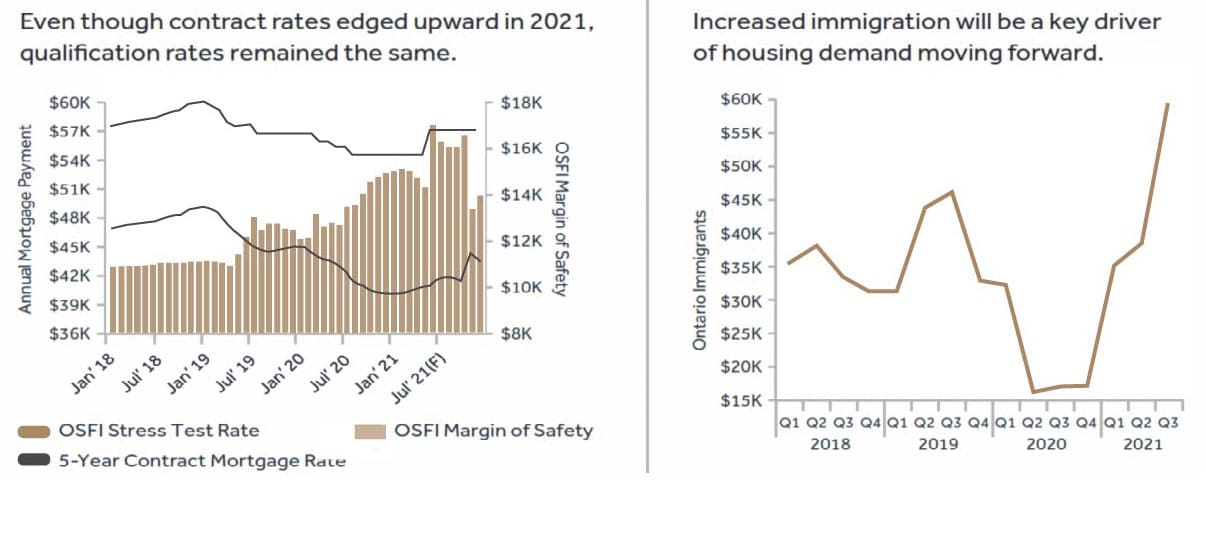 Strong Interest in New Homes Continues
2021 was another year full of challenges, uncertainty and change as the pandemic continued to wreak havoc with most aspects of daily life – and real estate markets
Despite the challenges, new home sales were strong with 2021 on pace for the third-highest year on record.
Condominium apartment new home sales were the story of the year, up by more than 50 per cent over 2020, marking just the second time surpassing the 30,000 unit level.
Single-family new home sales started the year strong but lost steam as the year progressed, with total sales about 20 per cent less than 2020.
NEW HOME DEMAND – Source: ALTUS GROUP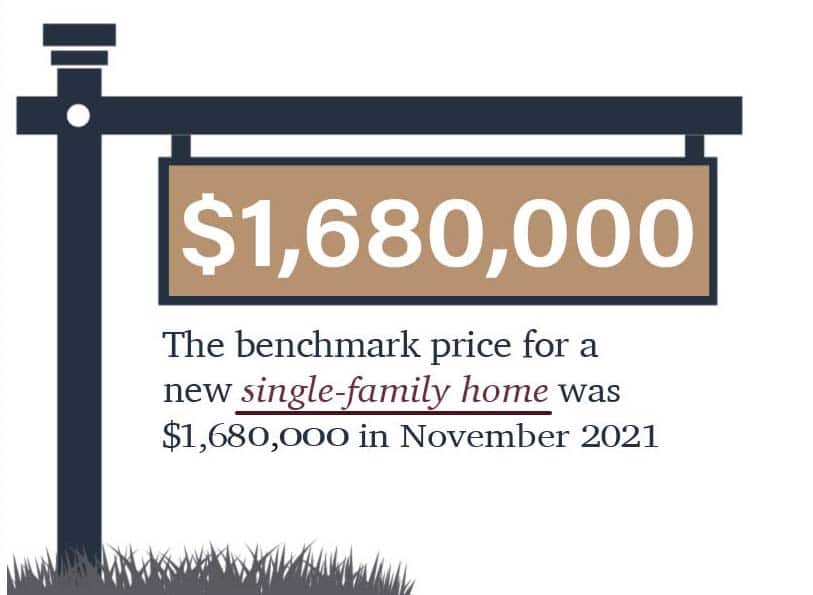 The outlook for 2022 remains uncertain given the ongoing pan- demic. Demand for new condominium apartments is expected to remain solid but below 2021 while lack of available supply and affordability challenges are expected to keep new single-family home sales constrained.
New Condo Apartment Sales Nearing 2017 Record Level
New condominium apartment sales started the year down from the pre-pandemic months of 2020 due in large part to the COVID-19 lockdowns and restrictions in place in January and February.
However, spring brought an influx of new project launches and demand quickly snapped up this new supply. Sales through late 2021 were already more than 50 per cent ahead of the entire 2020 level with another month still to go (a record showing in December would be needed to elevate 2021 into top spot).
Greater Toronto Area (GTA) Home Sales
We'd welcome an opportunity to discuss this important Toronto real estate market analytics report or if you have any questions about our services, please contact our team today.